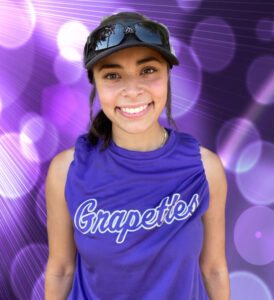 Business Major (management)
Physical Therapy
Hi my name is Ava Hernandez. I have been playing softball since I was five years old. I have always been very active and athletic, playing multiple sports like softball, track, volleyball, and basketball. I am very coachable and always willing to learn. I have the drive and desire to work hard in my academics as well as my athletics. I have been pitching for the past seven years and love the challenge it brings me. It is a passionate dream of mine to play the game I love on the college stage. I am a ballplayer.
Pitcher / Short stop / third base
Pitcher / Short Stop / Third Base
Big Valley Christian High School
Awards / Honors / Activities
Lion Awards – for having matured mentally, physically, socially, and spiritually and had demostrated Christ-like qualities toward fellow students and faculty.