Click on player picture to see personal profile page.
Our Fall 2023 Tournament Schedule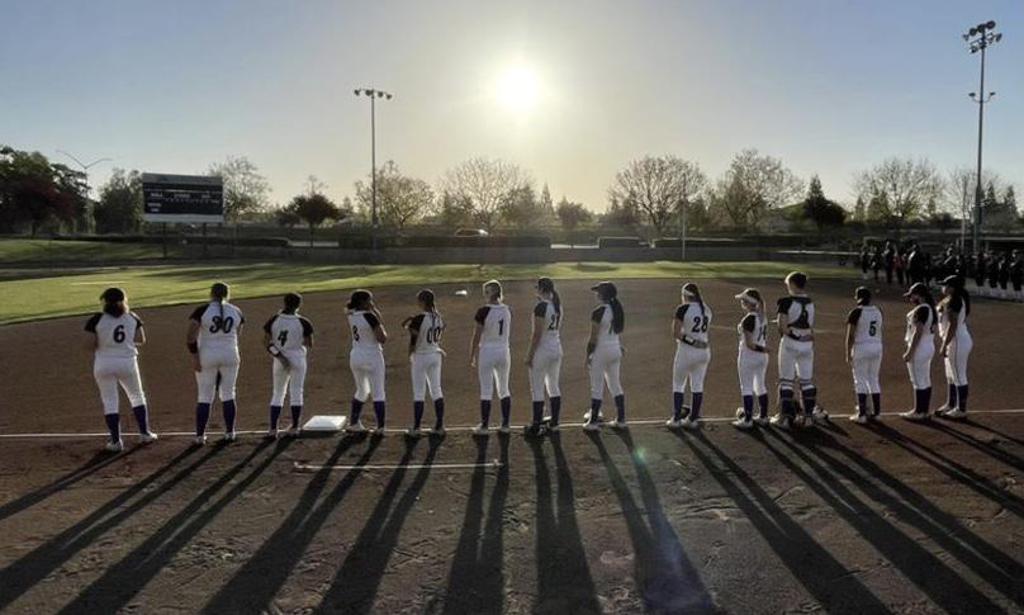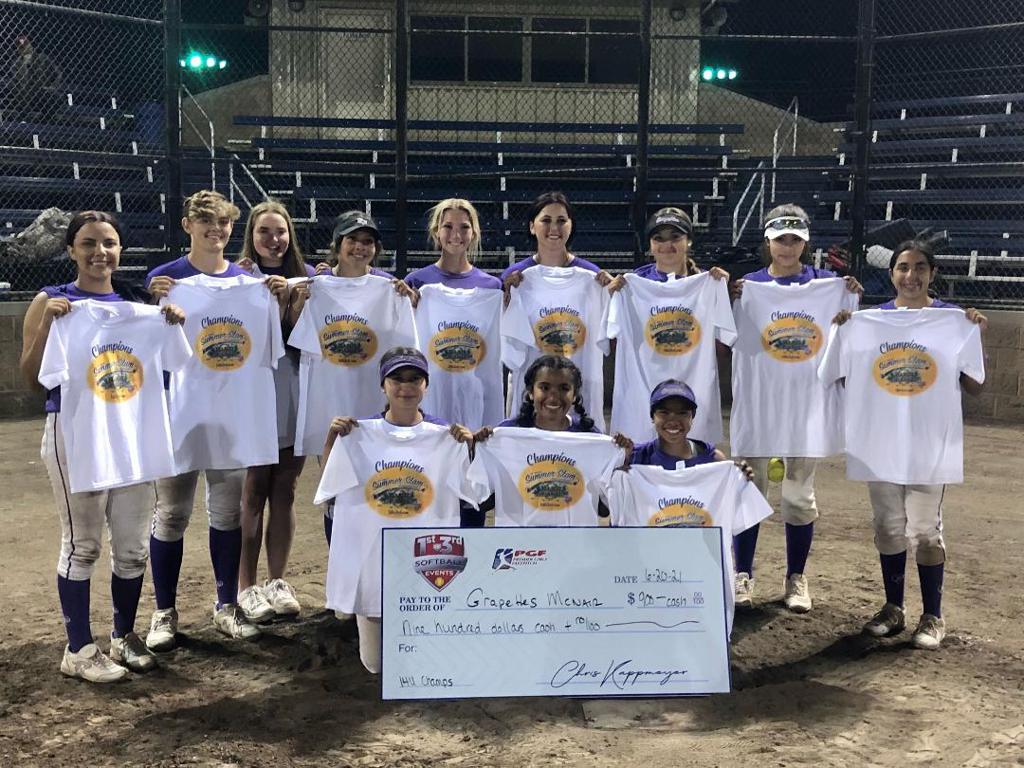 Grapettes 06 McNair went undefeated to win the PGF Headed to the Beach Tournament, getting their 2021 PGF National berth paid. 5/16/21
California Grapettes 06 McNair, Champions of the 2021 NorCal's Finest Best of the West Tournament 4/18/21
These girls showed amazing teamwork, mental focus, and individual skills, going 7-1 to finish Champions!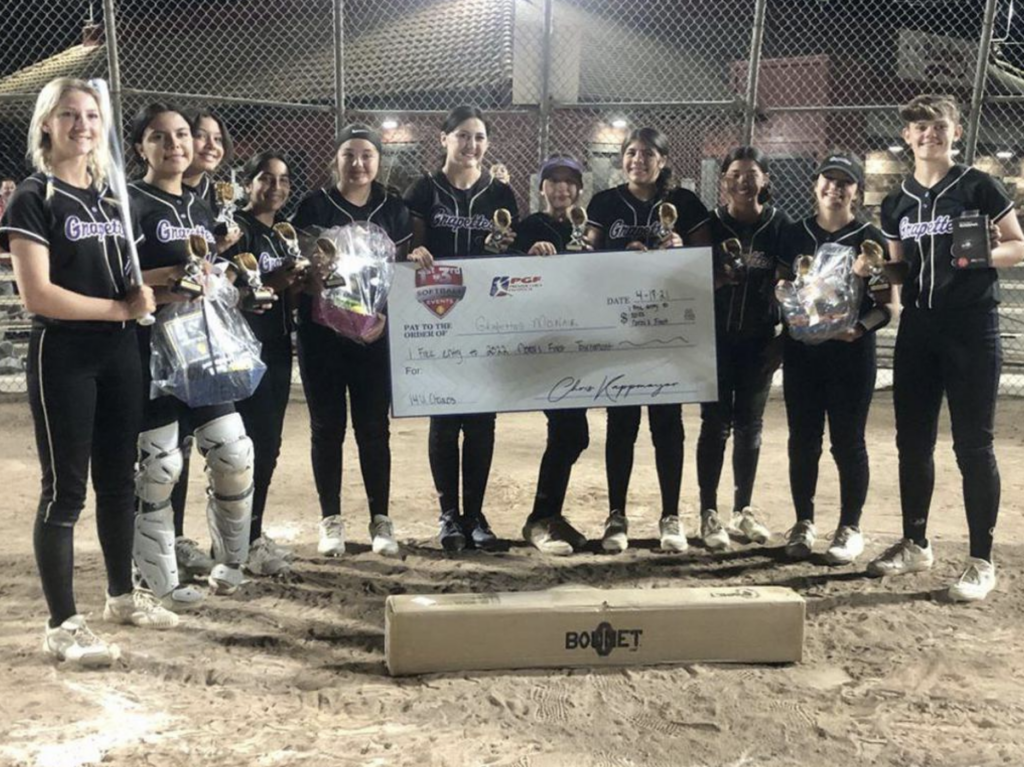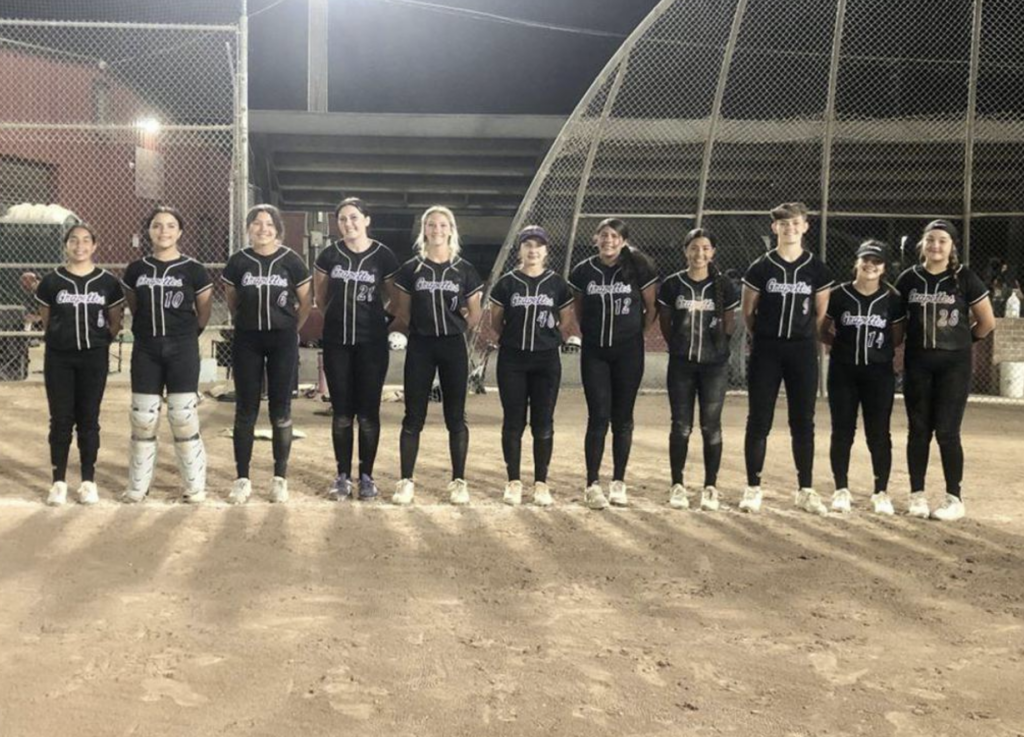 Grapes 06 Finish Runner-Up at the 2021 Spring Break Invitational Tournament in San Bernadino - March 28, 2021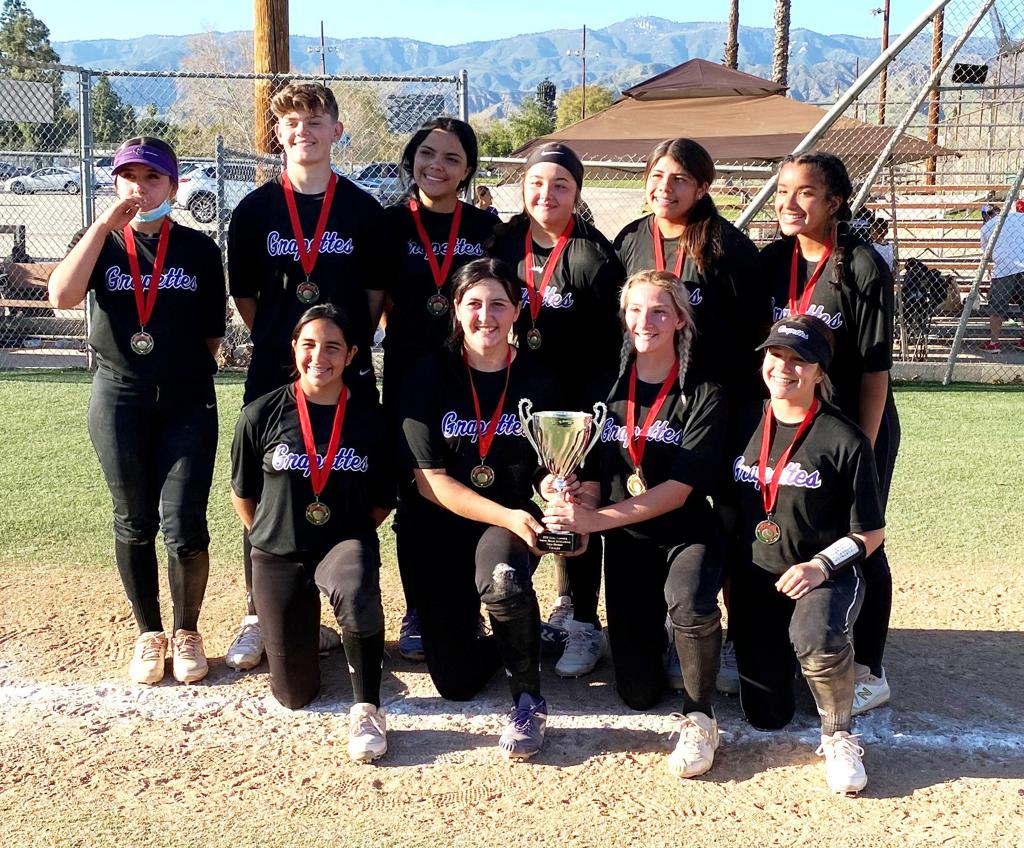 Grapes 06 take first in the 18U March Madness Bash For Cash! March 21, 2021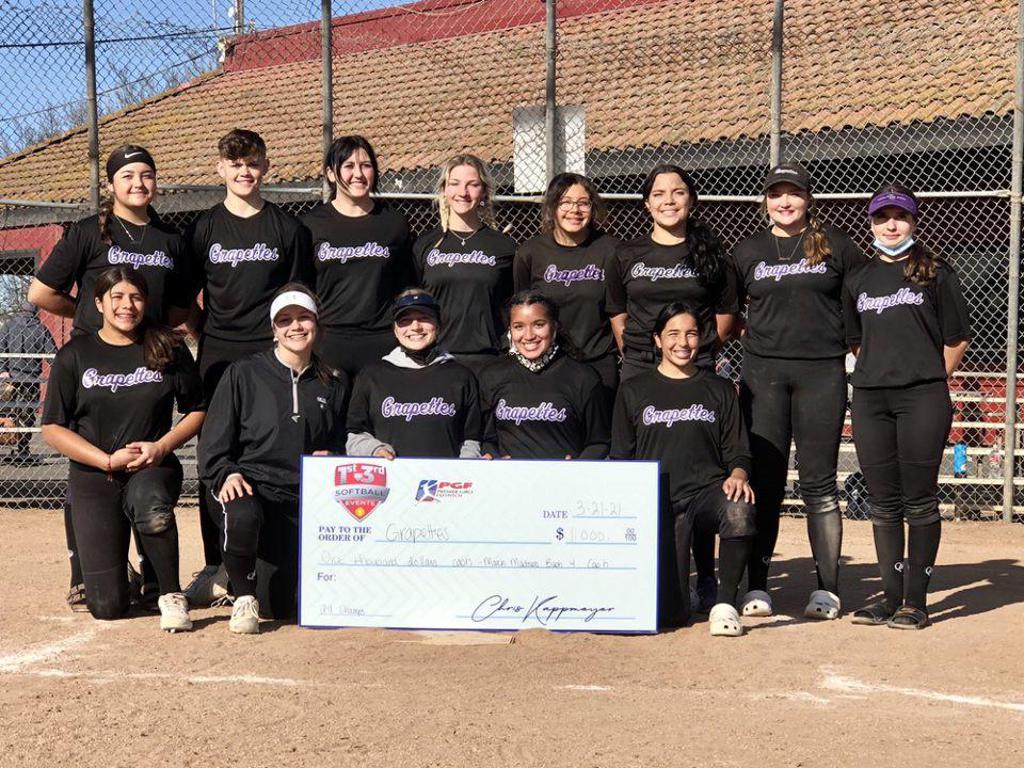 Grapes 06 are Champions at Clash of the Titans! 2/28/21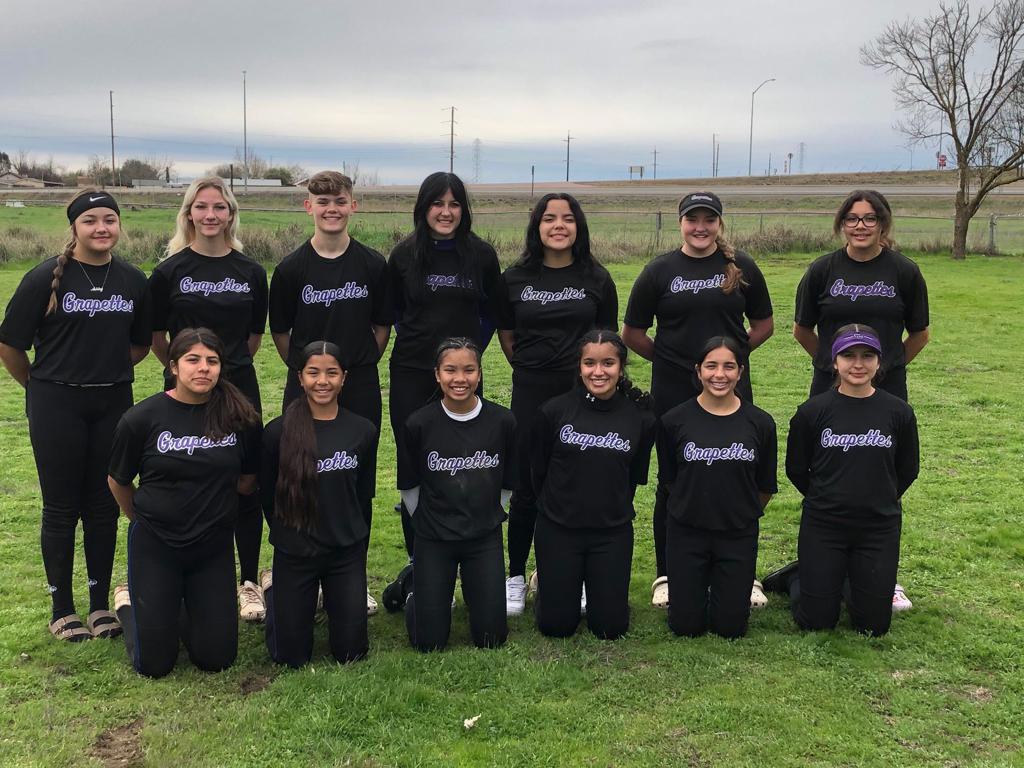 Grapes 06 at the AZ2 Invitational Tournament in Chandler, Arizona - June 18, 2021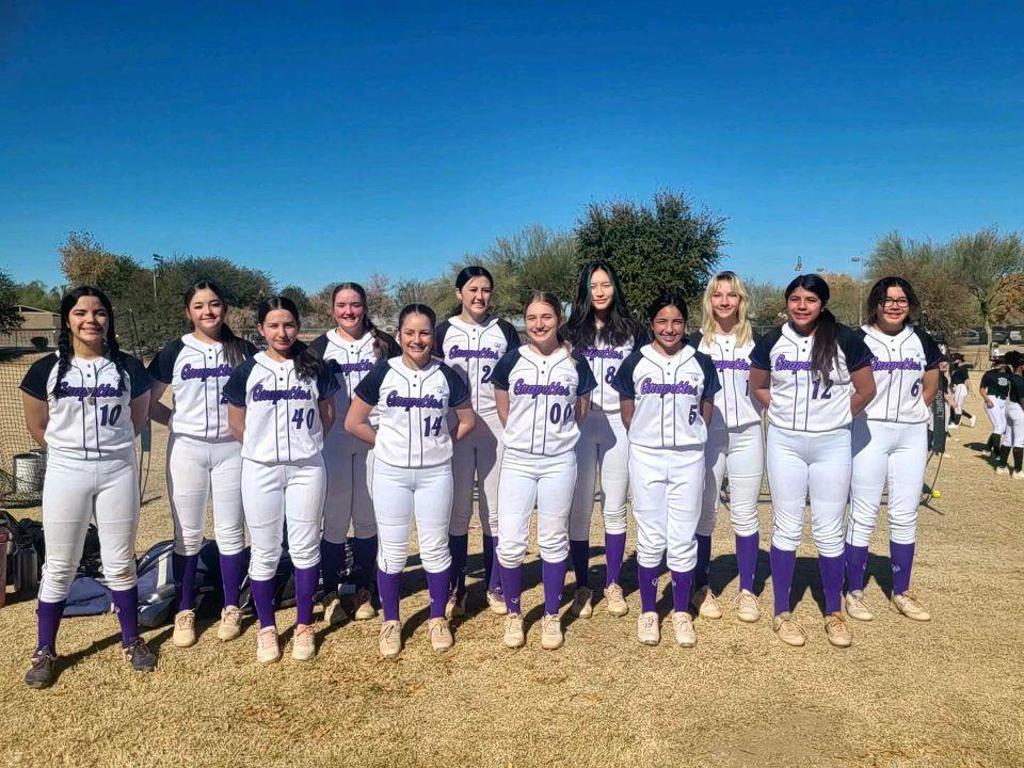 Headed to the Beach Again!
A big congratulations to the Grapettes 06 McNair girls and families for receiving a 2021 PGF Premier berth! Thank you as always to the Grapettes Organization for supporting us and giving us the opportunity to be Grapettes!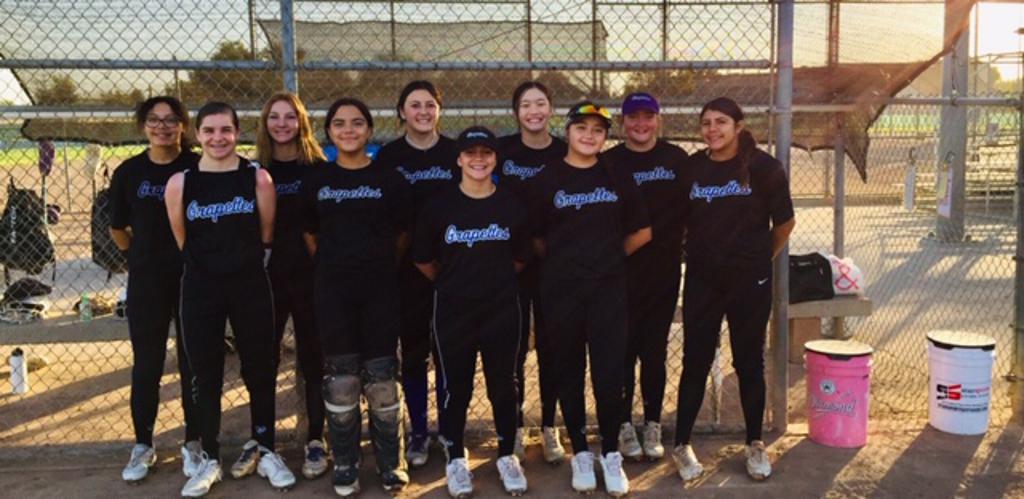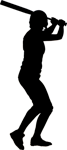 Shout out to India & Tianna
Grapettes 06 would like to thank India Chiles and Tianna Batts (University of Tennessee) for their informative Zoom call with our players this week. We thank you for bringing your fantastic enthusiam to teach young players and sharing your expertise about the game we all love!
Scroll Down For Helpful Hints and Training Tips
Strong and Flexible Hips Promote Explosiveness!
Grapes 06 catchers in action!
Thank You to the Grapettes!
I want to thank the California Grapettes family for all they do for the girls and this organization. The amount of love and support, is what makes the Grapettes, a great place to play! I am really enjoying being part of such a well run and organized group! Feeling good wearing the purple! A special thank you to Chris Kappmeyer and Roy Taylor, for giving our girls and families the opportunity to be part of such a long lasting tradition, which is the Grapettes (31 years and counting)! It's a great time to be a Grape!!!
Thank you, Coach Moose
The Winning Hitter Using a Yes, Yes, No, Zone Hitting Approach!
I want our hitters to use the zone hitting approach. This is how we become disciplined hitters and learn to swing at good pitches. We do not want to help opposing pitchers by swinging at pitches that are hard or impossible to hit. Hitters who are ahead in the count are much more successful hitters at any level. Let's make the pitchers throw the ball in the zone where we can hit it hard. By staying ahead in the count, it forces pitchers to throw us more pitches in the strike zone, that are easier to hit. It also forces pitchers to throw us more fastballs and less off speed pitches. When a hitter is ahead, they should look to a smaller strike zone. When a hitter is behind in the count, the batter needs to expand their strike zone. So, on a 3-0 count, the batter should be looking for one speed to a specific spot, or small hitting zone. On 0-2, the hitter needs to cover any possible pitch thrown, that could be called a strike by the umpire and different speeds as well.


The Hitter also needs to study the tendencies of the pitcher. This is done by paying attention to their teammate's at bats and communication with your teammates. What does the pitcher like to throw on the first pitch? What do they throw when behind, or on a full count and to what locations? Many pitchers and pitch callers are predictable. Pitchers and pitch callers will tend to throw the same pitches in the same situation. This is because it is the pitchers best pitch or a pitch that the pitcher can throw for a strike consistently. Knowing more about the pitcher, and having a strong hitting approach, can help the hitter to make small adjustments that can give the hitter an advantage. This knowledge should help the hitter be aggressive, rather than reactive. Many times, just fouling off any pitch with a 2 strike count is a win for the hitter. The pitcher could make a mistake and throw the next pitch right over the plate, and every pitch thrown, helps the hitter with their timing!
With a Yes, it's going to be a strike to the zone I'm looking(not the whole strike zone, with less than 2 strikes), Yes, I'm swinging, and No, that pitch is not in my zone that I'm looking to swing, so I will hold up or check swing. This is called the Yes, Yes, No approach! The Yes, yes, no approach is a way to always be aggressive. It helps the batter have better timing and makes it easier to hold up on pitches out of the zone, which forces the pitcher to throw more pitches over the plate. By seeing pitches over the plate and being ready to swing, the hitter will be more successful.
When Facing a Top Pitcher!
Top pitchers are good because they have good velocity (speed), can locate their pitches (hit their spots), and have different pitches (change ups, curves, and rise balls). These top pitchers are trying to throw strikes early in the count. They want to get ahead of the batter. As they get ahead, they will go more to the edges of the strike zone, making it harder to hit their pitches. They will also throw more change ups, rise balls, drop balls, and curve balls.

One way to be successful against good pitchers is to look for a strike early in the count, to hit. You can not be as patient against top pitchers, or you will be playing into their plan. It is hard enough to hit when behind in the count, let alone facing a pitcher with, velocity, great location and numerous pitches when behind in the count.
Being Successful Against Good Pitchers
Having a successful at bat against good pitching doesn't always have to be a hit. When facing a good pitcher, we may only be able to score 2 or 3 runs. What is important is that we reduce our strikeouts, especially with runners on base and hit the ball hard.

A successful at bat against great pitchers could be a hard grounder for an out that moves runners up. Hard hit grounders force the defense to make good plays to get us out. Getting a bunt down on the first pitch will also force the defense to make a play and can move runners up or score a run.(missing or bunting a ball foul, is helping the good pitcher get ahead in the count and prepares the defense to make a play by making them extra aware). A hard hit fly ball out can also score a run (tag up) or move a runner up. Hard hit fly balls, force the defense to make plays, relay balls and makes them have to play deeper, giving us more chances to get hits to drop in front of them and be able to be more aggressive on the bases when we do get a hit. Lastly by being aggressive early in the count to great pitchers, they might not be able to throw fastballs in the zone to get ahead in the count. This will cause them to throw for edges early and might make them to start behind in the count. Great pitchers hate to pitch from behind and will have to throw more pitches over the plate late in the at bat, giving our hitters an advantage.

Let's make sure we use a Yes, yes, no zone hitting approach. Let's also look to swing the bat early against great pitchers, when they throw us a strike!!!!!

COACH MOOSE
Batting Terminology by Mike McNair
Bat lag – Leading with the knob of the bat, or taking the knob directly to the plane (height) of the ball while keeping the barrel of the bat behind the knob. Creates bat speed and allows hitters to adjust to different locations and speeds.
Casting – Swinging with elbows straight at contact point. This greatly reduces bat speed, and has the barrel of the bat in the hitting zone, for a reduced amount of time. Casting robs batters of all upper body power and lower body torque.
Coiling – Transferring body weight from front side to the back side of the body in preparation to swing. Also called Load or Reverse load
Connection – Connecting the upper part of the body with the lower part of the body while getting to and through contact point and finishing your swing.
Contact position – Making contact with the ball out front with lower half engaged, head down, and elbows bent.
Extension – Getting both elbows straight as the hitter goes from bent elbows at contact point (hitting V) to arms pointed out with bat and extension of both arms just after contact point.
Heel Plant – Moving out of the 'toe touch' or ready position and planting the heel of the front foot just before rotation.
Linear hitting – The focus of hitting is more on the arms, hands, and wrists as the main sources of power.
Loading – Also called 'cocking' and 'triggering', position taken in preparation for swinging the bat.
Negative motion – Loading body weight onto the rear leg prior to move into a forward swinging motion; sometimes called cocking, triggering, or loading.
Plane  – The plane that the bat takes through a hitters swing. There should be some upper cut action in the swing finishing high, even on a low pitch.
Pop-up – batter's most dreaded hit; the ball goes very high and usually stays in the infield.
Rotational hitting – Using the entire body, particularly the hips and core, to power a hit.
Slot position – The arms drop on plane with the softball, allowing the legs and hips to power the hit.
Stride – Step taken in order to build momentum needed to power a hit.
Toe touch – Also called 'step', getting on the toe of the front foot during stride.
Short to– Having elbows bent at contact point. Also called Hitting V, or Power V
Long through– Get arm extended after contact on follow through
<